The India Spelling Bee is India's largest spelling bee competition. It is a unique academic activity combining the virtues of education and the joy of learning. It also goes on to promote a healthy competitive environment among the school children of India.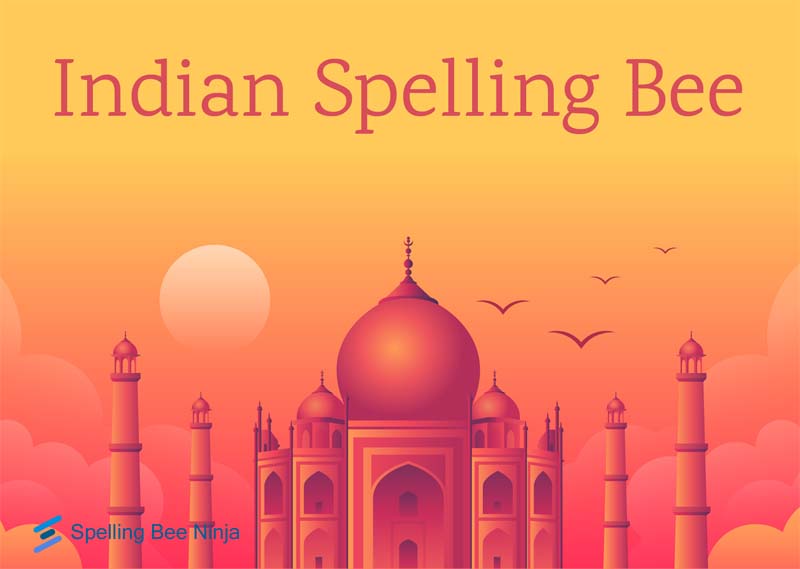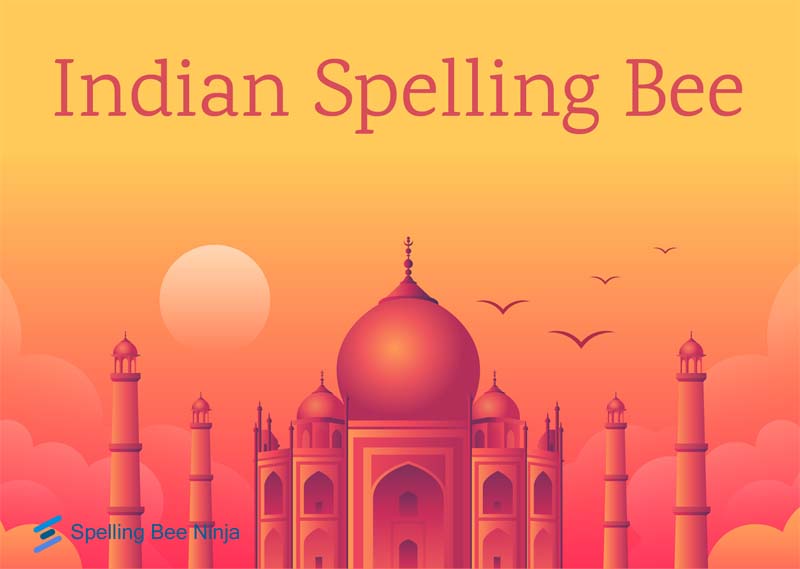 The India Spelling Bee was designed by acquiring certain inputs gained from the past spelling bee experiences in India. Organizers of this bee consulted with both students and academicians, to make sure they were going in the right way.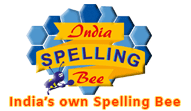 Students from anywhere in India can participate in this competition irrespective of their location, board, medium of education, race or gender. India is a diverse country, and keeping this thought in mind, the competition promotes this diversity. It is held in both urban as well as rural schools and institutions.
Who can participate?
The India Spelling Bee is open to all Indian students from grade 1 to 9. All participants are awarded participation certificates.
The students will participate in 5 categories or grades. These are as follows:
Grade 1: Students from Class 1
Grade 2: Students from Class 2-3
Grade 3: Students from Class 4-5
Grade 4: Students from Class 6-7
Grade 5: Students from Class 8-9
Spelling bee rounds
The competition is divided into three distinct rounds. School rounds, state/regional level, and the national level. Spelling bee participants have to qualify through the first two rounds if they want to make it to the finals.
Registration for India Spelling Bee
Participants can register for the India Spelling Bee through their respective schools only. Individual registration is currently unavailable. The registration is free of charge, however, students do have to pay a one-time fee of 125 rupees ($1.5) for a spelling bee guide book.
The 2019-20 registration is live now. Click here for more details.
How the Indian Spelling Bee works
Once you register through your school, your very first round will be an on-campus round. Winners from the on-campus rounds will move on to the regional rounds.
Schools are divided into four regions – north, south, east, and west. There will be winners from each zone who will then go on to the national finals.
The final rounds are always intense. The last remaining spellers will be declared as the winners. Note that each grade will have a champion, a first runner-up, and a second runner-up.
Preparing for the Spelling Bee with Spelling Bee Ninja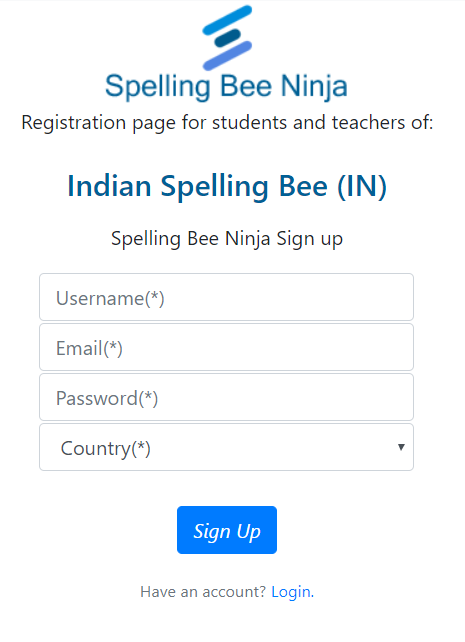 Spelling Bee Ninja app's latest feature allows you to select the spelling bee you plan on competing in and use relevant words and vocabulary for practice. Practice spelling bee words from our platform's spelling bee word lists using the SBN platform.
Click here to register on Spelling Bee Ninja as an India Spelling Bee Student.