Description
Win The Spelling Bee !!!
Do you want to win the upcoming Spelling Bee?
Our system will make it happen.
Welcome to the Most Advanced Spelling Bee Training System.
Spelling Bee Ninja is an advanced online spelling bee trainer for your kid with all the right tools to turn him/her into a spelling master.
Spelling Bee Ninja is specifically designed to train your kid for the Spelling Bee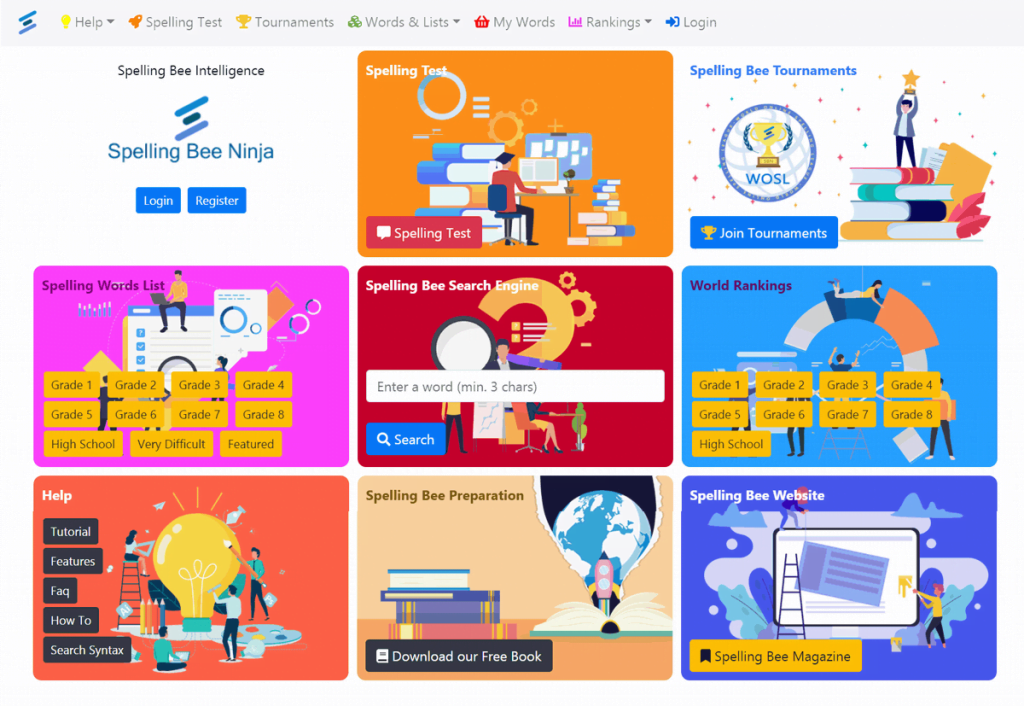 Spelling Bee Training Student 
The student training account  will give you full access to Spelling Bee Ninja's premium features. Using the Spelling Bee Ninja Student account, you can easily prepare for the next spelling bee competition.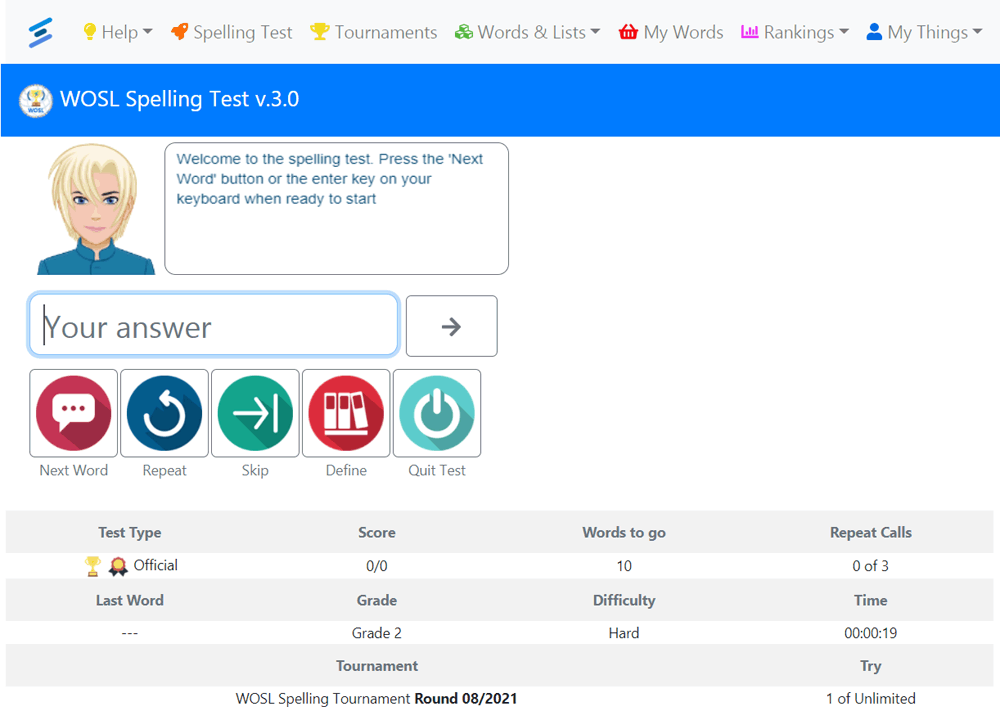 Some pro features of Spelling Bee Ninja Student Account
Official Spelling Tests That Can Be Taken Unlimited Times
Custom spelling tests powered by user created word lists
Create Your Own Spelling Word List
Import Words from Any Online Text or Pre-Existing Lists
Embed Your Spelling Lists to Your Website
Find Detailed Information about Any Word with Spelling Search Engine
Pronunciation Engine for Listing Every Word
In-built Spelling Database with Difficulty Information for Every Word
Detailed Report Card with Performance Insights
Dedicated Error List for Misspelled Words
Create your Own Study List for Focused Preparation
Achievement Certificates for Top Performers
Spelling Bee World Rankings for Official Test Scores
Multiple Account Types: Student, Teacher, Classroom & Family Accounts
Smart Trainer feature remembers all the words spelled correctly and the misspelled ones and provides adaptive tests.
Self-Improving Spelling Bee Algorithm
Spelling Bee Ninja uses AI to learn from your usage patterns and performance results.

This allows the system to create a personalized learning path for every student based on his aptitude.
The in-built spelling database consists of all the information related to difficulty and repetitive mistakes that allows teachers and parents to identify mistake patterns for improved learning.
The algorithm consists of thousands of words that are categorized as per school grade and difficulty.
Also, you can create custom lists with import feature and specialized spelling search engine.
Enjoy Realistic Spelling Bee Test Experience with Text-to-speech Capabilities
Spelling Bee Ninja is designed to simulate official spelling bee tests.
Get a chance to experience close-to-reality spelling bee competitions with text-to-speech conversion, verbal announcement of every word and instant accuracy check.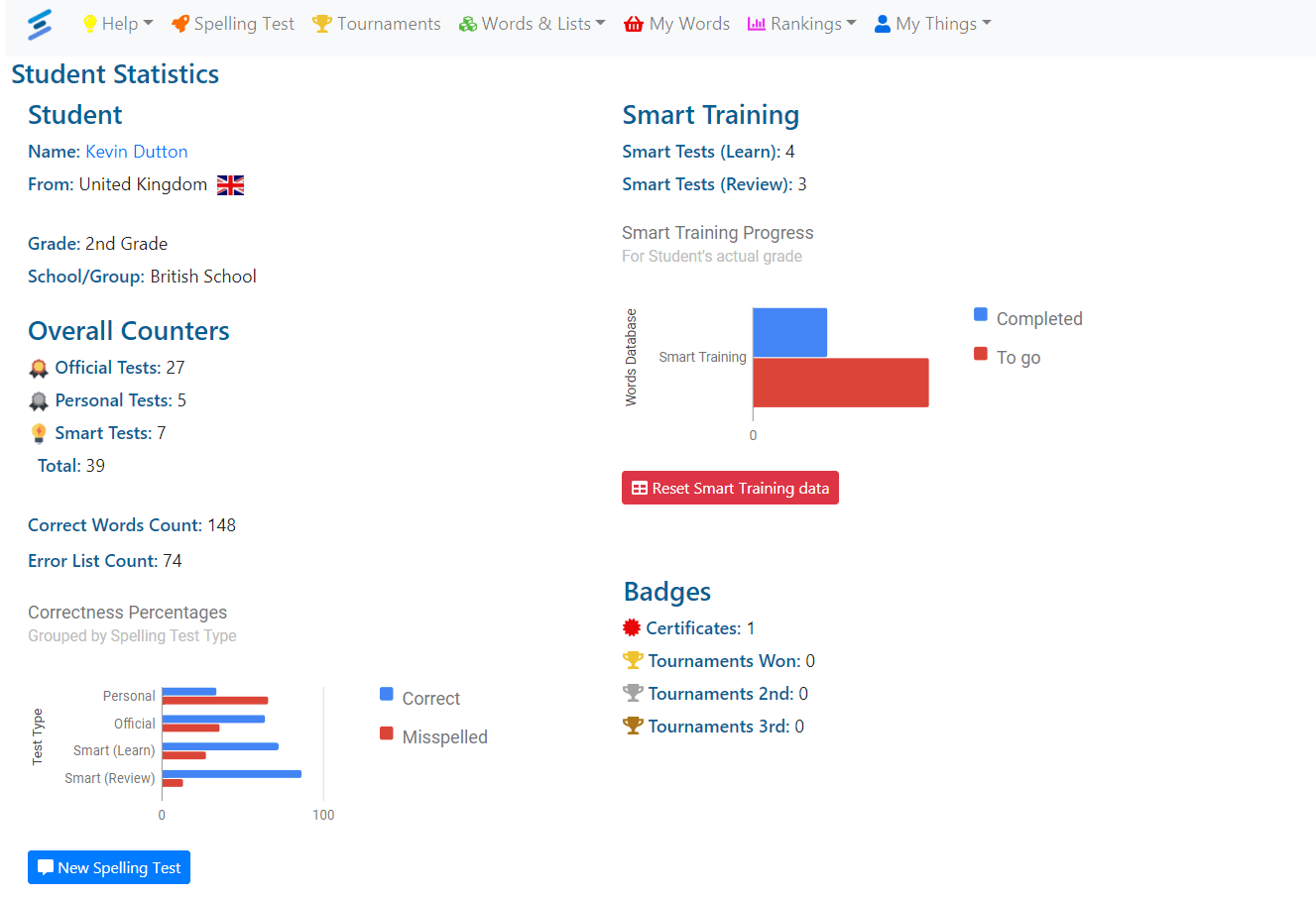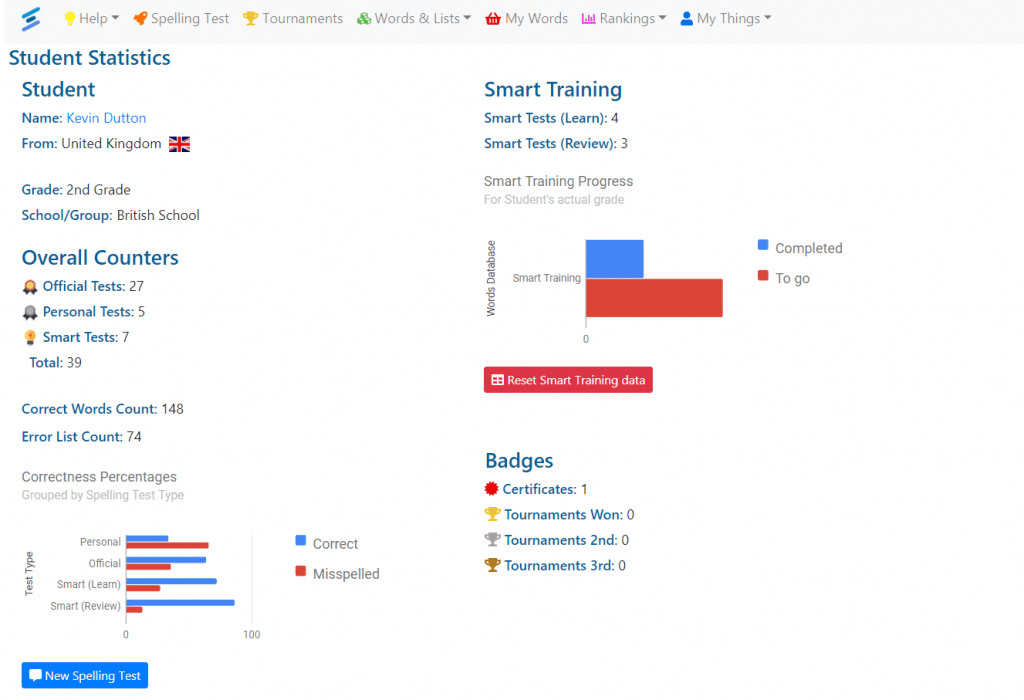 Insightful Result Analysis with Detailed Score Cards & Error Lists
Evaluate your performance with detailed report card consisting of percentage score, mistakes, misspelled words and automatic error lists.
Error list contains all the misspelled words which can be used by children for practice.
This ensures that your child never makes the same mistake ever again.
Access and support
You will get your login credentials instantly after purchasing Spelling Bee Ninja.
This means you don't have to wait for hours to write your spelling bee success story!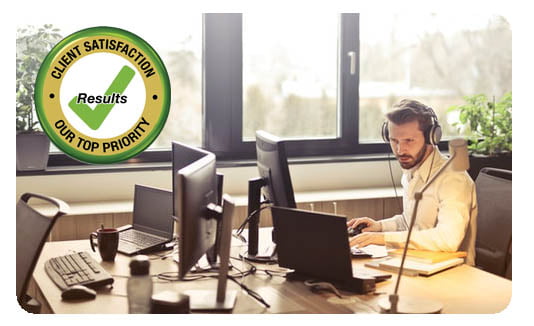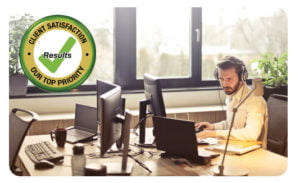 Along with the account you will receive a full book providing detailed explanations on how to train for the spelling bee using our system.
For any need you can use our customer support that will provide you with first class assistance.
Spelling Bee Ninja Student account  will grant you access to all the premium features offered by our Spelling Bee training system, including: Spelling tests with custom spelling lists, up to 100 spelling lists, words import and error tracking.
After checkout you will immediately receive an email containing the activation code and activation instruction.
If you have already a premium account, the expiration date will be postponed when activating this license.
Order and start training immediately.
Right after purchasing a Spelling Bee Ninja license, you'll get full access to our training system for six months.
You will receive login credentials instantly after payments.
One time payment: There is no automatic renewal of the subscription.