Introduction
If you are reading this article, you are a parent looking out for their kid's English. Well, your kid couldn't ask for a better parent.
We have compiled a free spelling words list to print for your children and teach them. What is unique about these words? Well, they are the most commonly used words in the textbooks, and if your kids know them well, nothing can stop them from topping their English classes – and you can praise their intelligence when you confront your neighbors.
Must know words – The free printable sheet
Although your children are still in their early phases of learning to read, it is not wrong to introduce challenging words. Also, a little challenge can boost their cognitive capabilities and enhance their English word collection.
Print Table
This words list is around the level of first-graders, and you can download and print this list. Also, don't forget to hang these free spelling words around the house. You can choose spots where your kids like to move around or visit often.
Our word lists are always catchy, entertaining, and professionally illustrated to grasp the attention of the little eyes.
You may also check our other English learning tips available on our website.
Printable versions
This list is available within the SBN app, click the image below to view and download it in PDF format.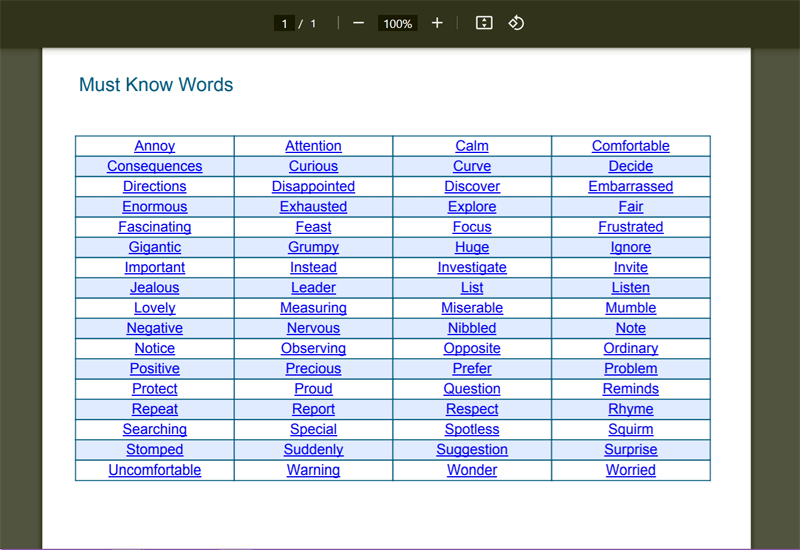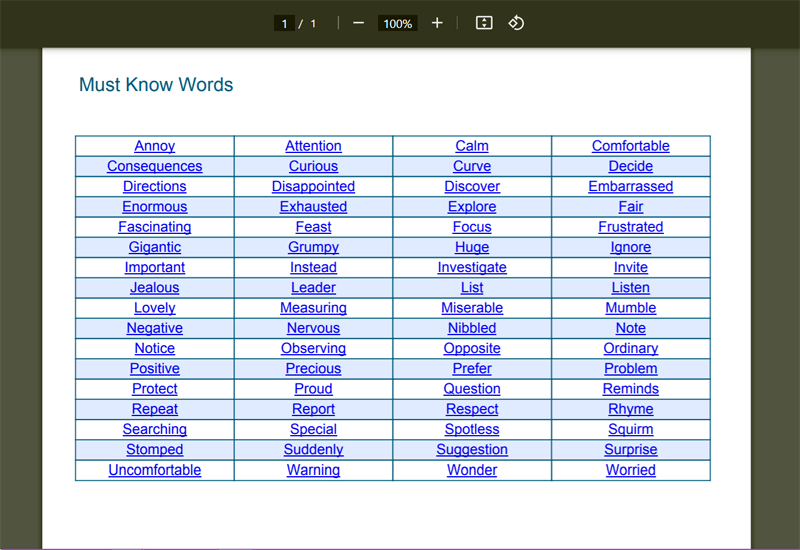 The flash cards for this list can be found clicking the image below.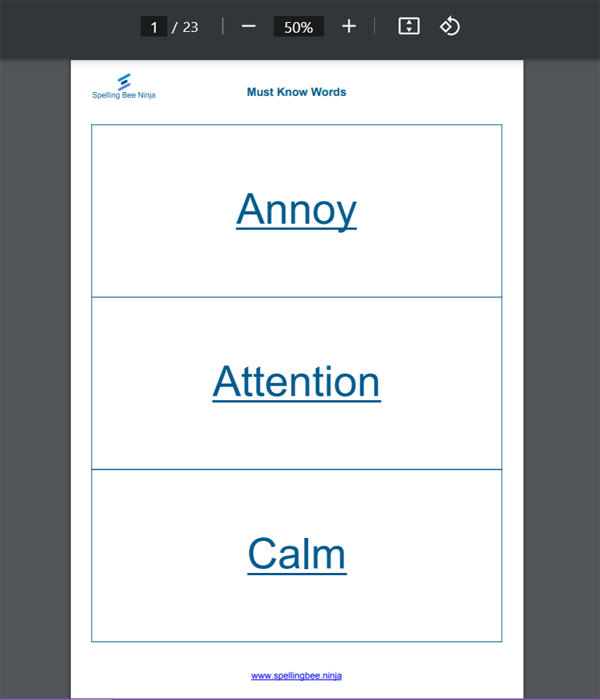 PDF, Flashcards and SBN formats
How can these words help your kid?
The above words list is doesn't contain fundamental and easy words. Also, these words might be tricky to handle at first, but if you implement the right strategies and put genuine effort towards teaching them, they can become easy words for your kids.
Furthermore, this free English words list can enhance the English vocabulary to the next level. Also, your kid will always be one step ahead of others in each English class.
Furthermore, reading them aloud helps them even if they don't understand what they mean. It is in a child's nature to wonder about things and learn from their surroundings.
Likewise, when they hear these words on the news or other TV programs, they start to understand them. Also, please do not forget that these words are not very easy to learn in a few sittings for kids.
Need another approach towards teaching your kids? Why not try some of the most innovative English learning apps available on our website.
Conclusion
These free spelling words can easily be downloaded and printed to start increasing your kid's English vocabulary. Also, it would be best to remember that the young one's brains are still developing, so it can be tricky to grasp the words' spelling and sounds quickly.
The best way to move forwards would be to keep your expectations low and work with patience. Also, never overburden them with work and try to encourage them regularly. Similarly, if they get something right, try to reward them.