Spelling Bee Mobile App
Spelling Bee Ninja© evolves every child or student into a spelling bee master.
Spelling Bee Ninja is embedded with advanced tools, a smart trainer and official tests that drastically improves anyone's spelling performance.
Completely Online Training System
For Training Your Child Anytime, Anywhere!
Spelling Bee Search Engine
For Adding Hard Words to Spell Training Lists.
Realistic Spelling Tests
As per Grade & Difficulty Level
Dedicated Error List
To Revise & Improve your Spelling Skills.
Detailed Spelling Report Card
With Score, Mistakes, Time Taken, Percentage & School/world Rankings.
Smart Trainer Feature
The System constantly keeps track of the words learned by the student and the misspelled ones, providing Spelling Tests with new words to learn and verifying the learned ones.
Train Your Child for a Lifetime
Spelling Bee Ninja does not train for a single contest, but it also prepares a child for inclusive learning with spelling insights related to every word and an in-built pronunciation engine.
So, your child never has to mug up incomprehensible words, ever again.
Spelling Improvement is a Cakewalk with Self-Improving Spelling Bee Algorithm.
Spelling Bee Ninja learns from your usage patterns and performance results.
This allows the system to create a personalized learning path for every student based on his aptitude.
The in-built spelling database consists of all the information related to difficulty and repetitive mistakes that allows teachers and parents to identify mistake patterns for improved learning.
The algorithm is aware of thousands of words that are categorized as per school grade and difficulty. Also, you can create custom lists with import feature and specialized spelling search engine.
Enjoy Realistic Spelling Bee Test Experience.
Spelling Bee Ninja is designed to simulate official spelling bee tests. Get a chance to experience close-to-reality spelling bee competitions with text-to-speech conversion, verbal announcement of every word and instant accuracy check.
Insightful Result Analysis with Detailed Score Cards & Error Lists
Evaluate your performance
Eith detailed report card consisting of percentage score, mistakes, misspelled words and automatic error lists. Error list contains all the misspelled words which can be used by children for practice.
This ensures that your child never makes the same mistake ever again.
Get Ready for a Winning Streak with Spelling Bee Ninja The Best Spelling Bee Trainer Available Online.
Spelling Bee Ninja is an advanced online spelling bee trainer for your kid with all the right tools to turn him/her into a spelling master.
The automated system allows you to add multiple kids to an online module and conduct online tests based on their learning level and grades.
Features
☑ Official Spelling Tests That Can Be Taken Unlimited Times.
☑ Custom spelling tests powered by user created word lists
☑ Create Your Own Spelling Word List.
☑ Import Words from Any Online Text or Pre-Existing Lists.
☑ Embed Your Spelling Lists to Your Website.
☑ Find Detailed Information about Any Word with Spelling Search Engine.
☑ Pronunciation Engine for Listing Every Word.
☑ In-built Spelling Database with Difficulty Information for Every Word.
☑ Detailed Report Card with Performance Insights.
☑ Dedicated Error List for Misspelled Words.
☑ Create your Own Study List for Focused Preparation.
☑ Achievement Certificates for Top Performers.
☑ Spelling Bee World Rankings for Official Test Scores.
☑ Multiple Account Types: Student, Teacher, Classroom & Family Accounts.
☑ Smart Trainer feature remembers all the words spelled correctly and the misspelled ones.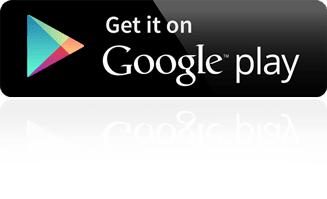 SBN mobile app for android devices is now online on the google play store  .
For any other mobile system just point your mobile browser to https://mai.spellingbee.ninja to start using it now.