Do you want to get spelling bee training for winning the spelling competition? Of course, everyone wants to win the spelling bee, and that's why the importance of official training and preparation cannot be denied.
Hello parents and teachers! Are you looking for a platform that provides spelling bee training to your kid? Then this article is for you! Here we offer you the best app for spelling bee training. After knowing the interesting features of this app, you will surely want to get training from here. Furthermore, students can use this app to take words list and training for the spelling bee.
This educational app is Spelling bee ninja (SBN), beneficial for spelling bee training. You may think there are plenty of apps/ platforms for preparation and training of spelling words, then why we should use SBN. Well! Let's discuss its primary features that will help you decide; whether I should get training from this app or not.
 Official Spelling tests with Words List
SBN offers to take official spelling bee tests as much as you want to prepare you for the spelling bee competition. Here you get spelling bee words lists according to grades, which will help you excel in your classroom activities. Spelling tests and spelling words list both assure you the success in spelling or vocabulary competition.
 Smart Way of Spelling Tests
SBN keeps record of your past tests that you have taken and also those that you misspelled. This feature is exceedingly helpful in reviewing your knowledge. Here you have a "Smart training learn" option to choose a new word of your grade. Here you will also get the word you misspelled in the past.
A "Smart training review" section is available here, where you can take spelling tests that you may learn already.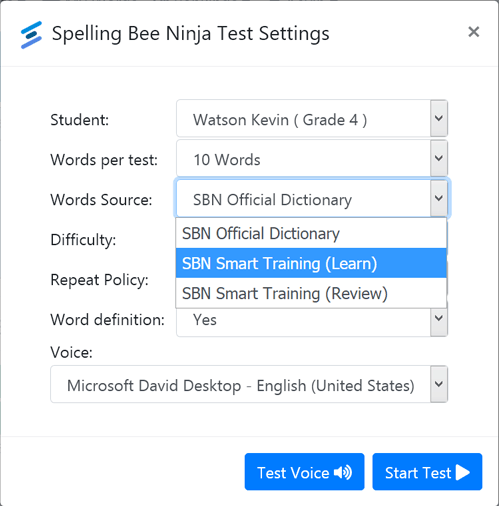 Custom Spelling Tests
Unofficial spelling tests with custom-created lists are available. You can import the spelling lists from any other source for taking unofficial tests.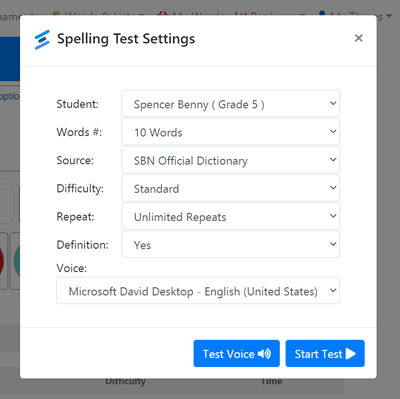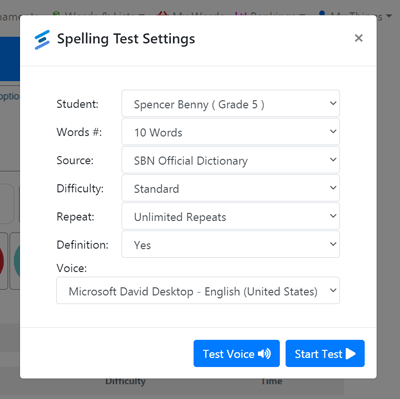 Create Your Word List
Using spelling bee ninja, one can create a spelling bee words list that may help to retain the words.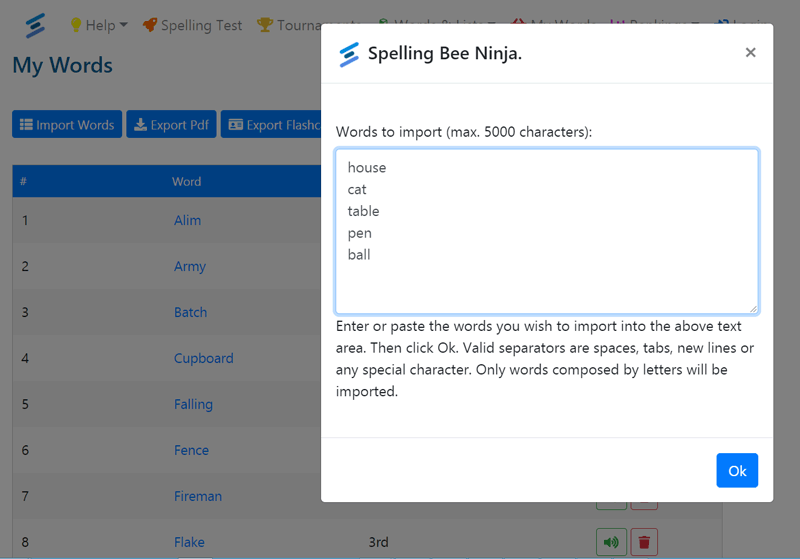 You can turn every list in pdf documents containing the list in tabular forms or as flashcard ready to be printed.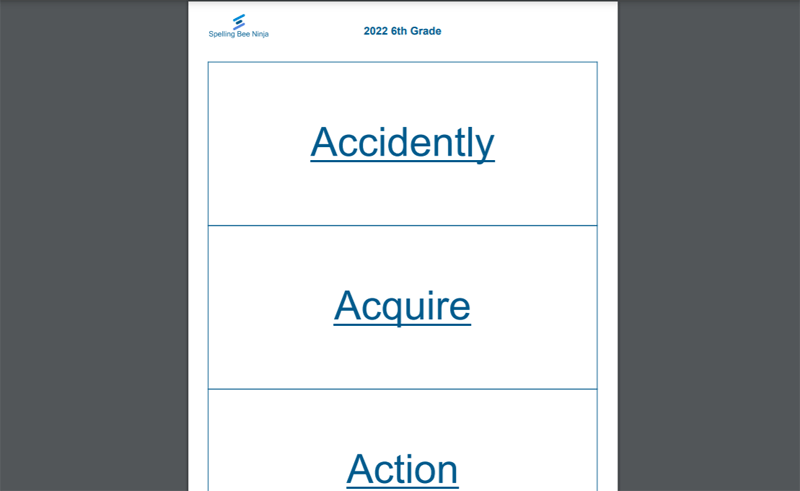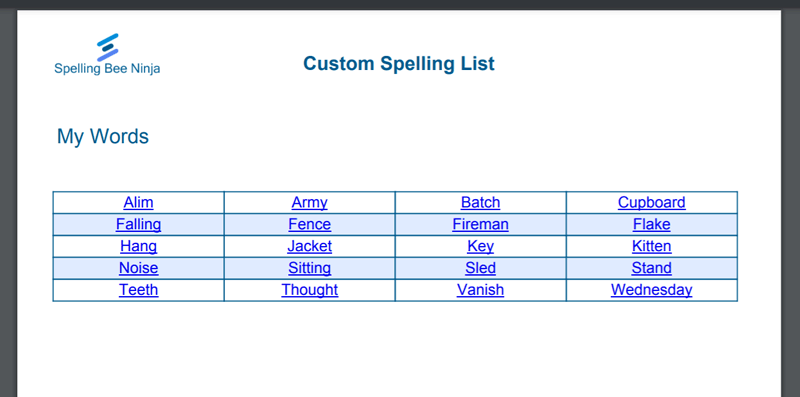 Get Information for Every Single Word
Spelling bee ninja contains the information for every single word according to grade. The more you take the test here, the more you will know the hard words. Here SBN defines the word difficulty level according to the kid's age.
Words Pronunciation
SBN offers you the letter by letter, English pronunciation of each word. The pronunciations list helps you to spell each word correctly.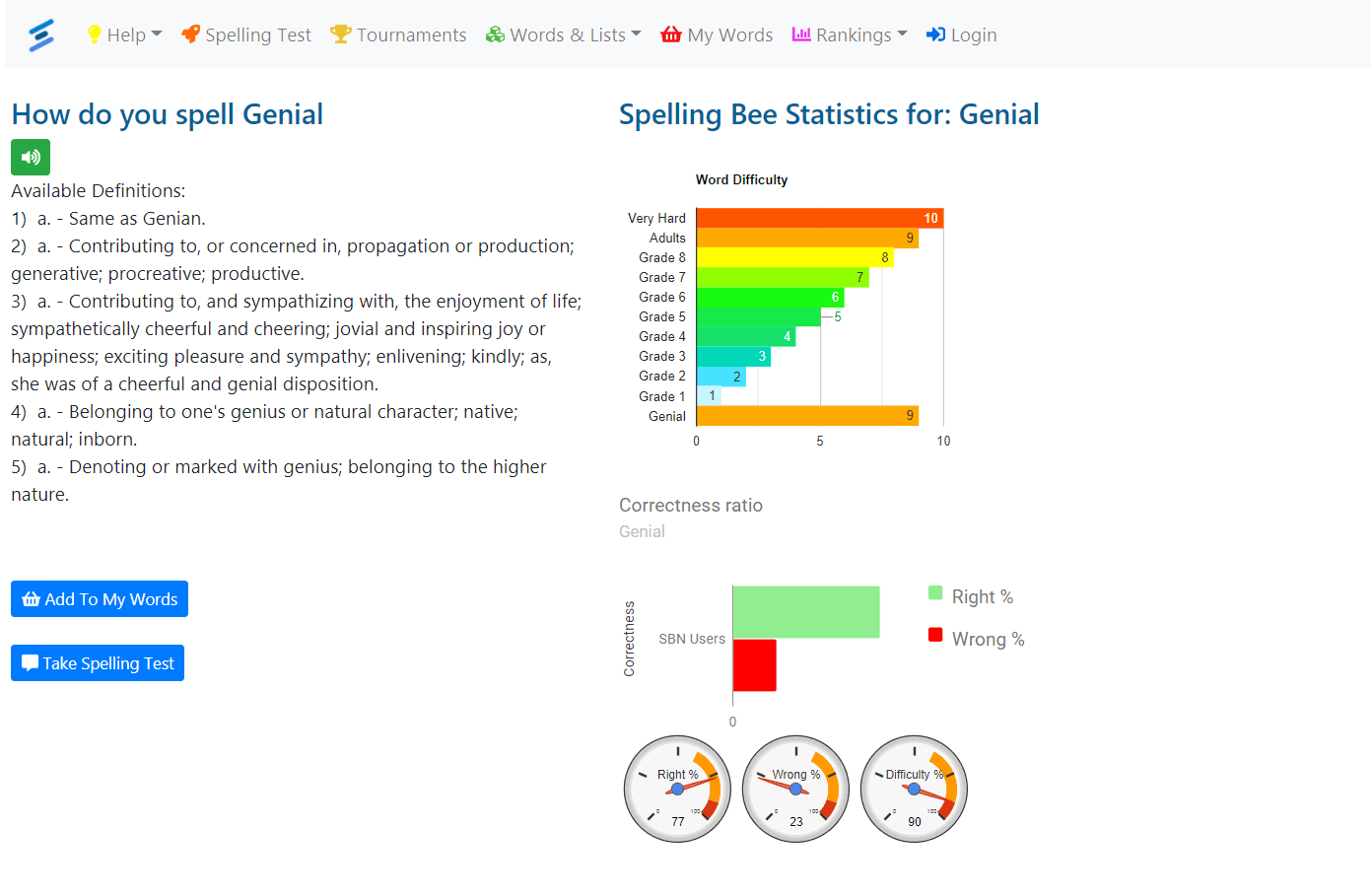 Error list
SBN also contains an "Error list" section for all the misspelled words that you may misspell while taking your word spelling test. This list may help you train you for spelling bee by reviewing your words list.
 Report Cards
SBN contains report cards after every spelling test that keeps your record, scores, percentage, school world ranking, and even the misspelled words in the error list. These report cards help you to analyze your performance. You can get further training after evaluating your previous performance.
Certificate of Achievements For Top Spellers
Having a high score on the official spelling bee test awards you a certificate of achievement.  Moreover, all the scores of students according to their grades are recorded in world spelling bee world rankings.
Thus, from all these features, it is clear that getting spelling bee training with SBN makes you a words master. If you're holding a spelling bee competition, SBN is the best option for preparation. SBN provides a words list with training that makes you a words champion.
To get this and much more just subscribe free to our web app following this signup link